Watermelon Juice Relieves Post-Exercise Muscle Soreness, Other Health Benefits
You probably thought that the benefits of watermelon were confined to relieving a thirst on a hot day. But some recent scientific research has proven that the red juice from a fresh watermelon relieves muscle soreness after exercise better than any other remedy.
It is cheap, natural and very effective.
The bonus is that watermelon has an outstanding array of other health benefits aside from the obvious one of being an excellent way to quench your thirst.

The muscle soreness relief was attributed to watermelon's rich content of the amino acid L-citrulline.

Previous research has highlighted the antioxidant properties of watermelon juice.

Other studies have suggested that it may also help boost muscle protein and enhance athletic performance in other ways.
Research Studies Show the Benefits of Watermelon Juice for Relieving Tired Muscles
Scientists tested natural watermelon juice, and juice to which extra L-citrulline had been added. The juice was given to test subjects an hour before exercise to test on the ability of the juices to relieve soreness.
A control group was given a drink that looked like watermelon juice but contained no L-citrulline.
Tests showed that both the natural watermelon juice and the juice enriched with extra L-citrulline relieved muscle soreness better in the volunteers than the placebo drink.
Interestingly the natural fresh watermelon juiced that had not been pasteurized worked better than expected.
The researchers suggested that the active ingredients in natural watermelon may be more available biologically and occur in a form that enhances its effect on muscle soreness.
Health Benefits of Fresh Watermelon (100g)
See the table below for a summary of the nutrients in watermelon.
Some of the other health benefits of watermelon are:

Very low in calories, with only 30 calories per 100 g serve and no fat
Rich source Vitamin-A, with 569 mg in 100 g fresh fruit (20% of recommended daily allowance). Vitamin A is essential for vision and a healthy immune system. Vitamin-A is vital for maintaining healthy skin, gums and mucus membranes.
Rich source of many essentail anti-oxidants including beta-carotene, zeaxanthin, lutein, cryptoxanthin and various carotenoid pigments. These compounds have the ability to help protect cells and other structures in the body from oxygen-free radicals. This has general benefits in reducing the risks of cancer and disease.
Watermelon has more lycopene than an equivalent weight of raw red tomato.
Rich good source of Potassium and Manganese. Potassium, which is vital for maintaining cells and body fluids. It also helps maintain the heart rate and blood pressure
Good source of Vitamin C and many other vitamins (see the table)
Watermelon is an excellent source of the carotenoid pigment, lycopene. Watermelon contains more lycopene than raw red tomato. A serving of 100 g of fresh watermelon has 4532 micrograms of lycopene, compared with only 2573 micrograms in tomatoes.
Watermelon is a good source of B-group vitamins such as: folate, vitamin-B6 (pyridoxine), thiamin (vitamin B-1).
Studies have shown that watermelon waste can be processed to extract citulline and other obtain bioactive compounds
Nutrition Summary for Fresh Watermelon (100g)
| Watermelon - 100g Serve | Nutrient Value |
| --- | --- |
| Calories | 30 Cal |
| Carbohydrates | 7.6 g |
| Protein | 0.6 g |
| Total Fat | 0.15 g |
| Cholesterol | 0 mg |
| Dietary Fiber | 0.4 g |
| Vitamins | |
| Folates | 3 mcg |
| Niacin | 0.18 mg |
| Pantothenic acid | 0.22 mg |
| Pyridoxine | 0.04 mg |
| Thiamin | 0.03 mg |
| Vitamin A | 569 IU |
| Vitamin C | 8.1 mg |
| Vitamin E | 0.05 mg |
| Electrolytes | |
| Sodium | 1 mg |
| Potassium | 112 mg |
| Minerals | |
| Calcium | 7 mg |
| Copper | 42 mcg |
| Iron | 0.24 mg |
| Magnesium | 10 mg |
| Manganese | 0.04 mg |
| Zinc | 0.10 mg |
| Phyto-nutrients | |
| Carotene-alpha | 303 mcg |
| Crypto-xanthin-beta | 78 mcg |
| Lutein-zeaxanthin | 8 mcg |
| Lycopene | 4532 mcg |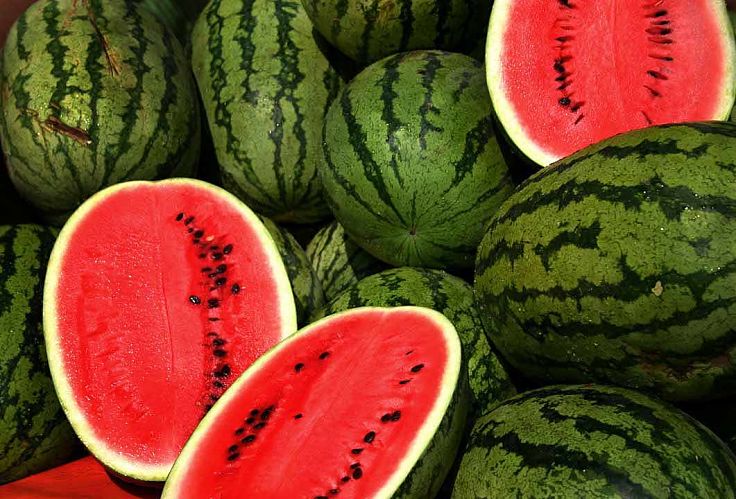 Source:
Steve Evans [CC-BY-2.0], via Wikimedia Commons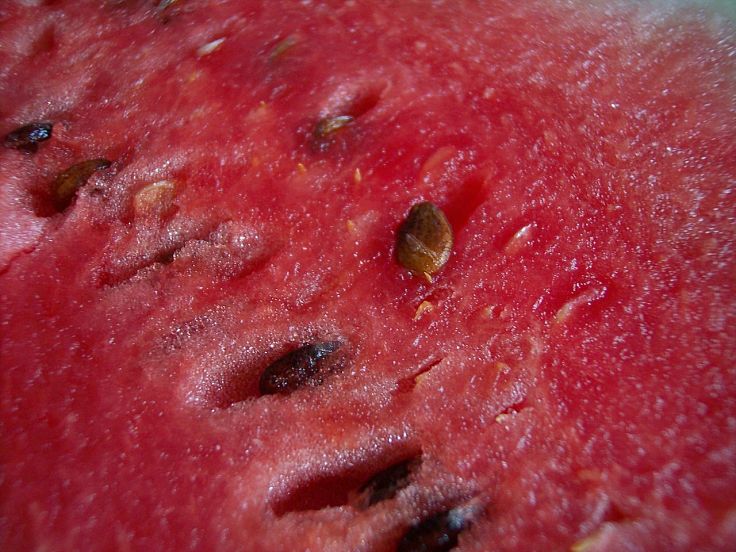 Source:
Beyond silence (Own work) [Public domain], via Wikimedia Commons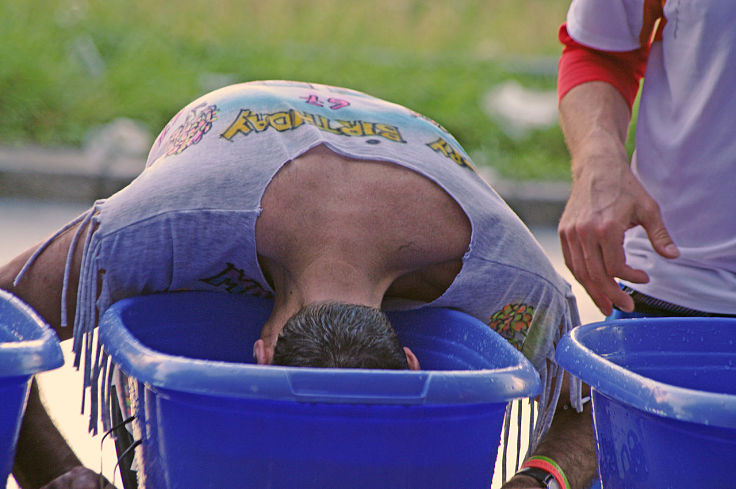 Source:
Dirk Ingo Franke [CC-BY-SA-3.0], via Wikimedia Commons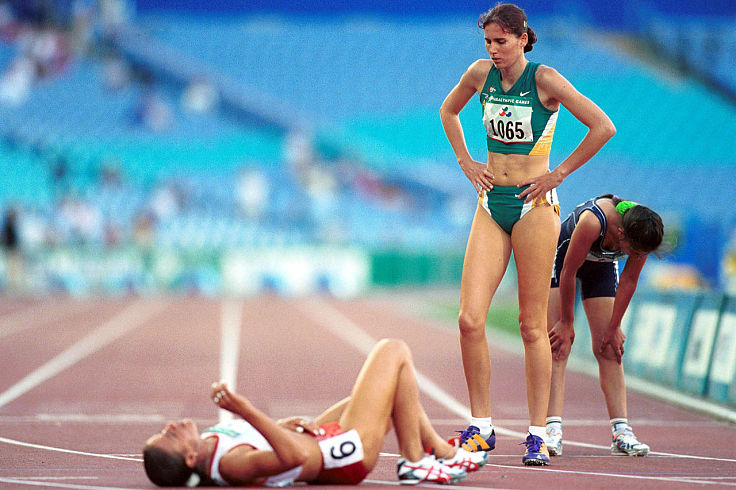 Source:
Australian Paralympic Committee [CC-BY-SA-3.0], via Wikimedia Commons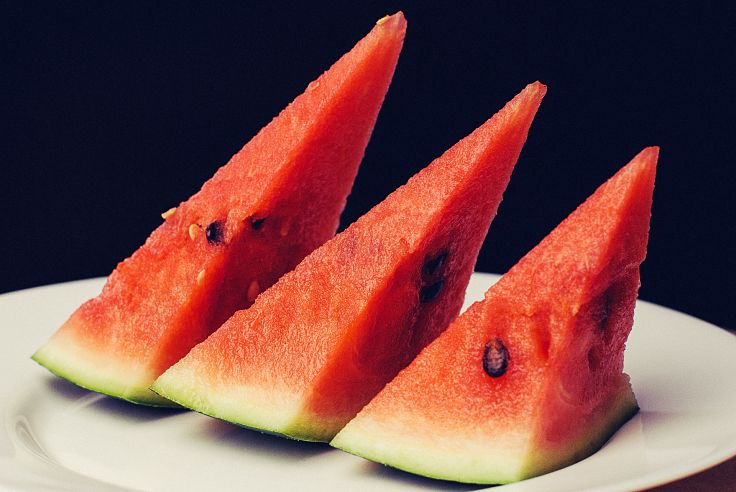 Source: Public Domain CC0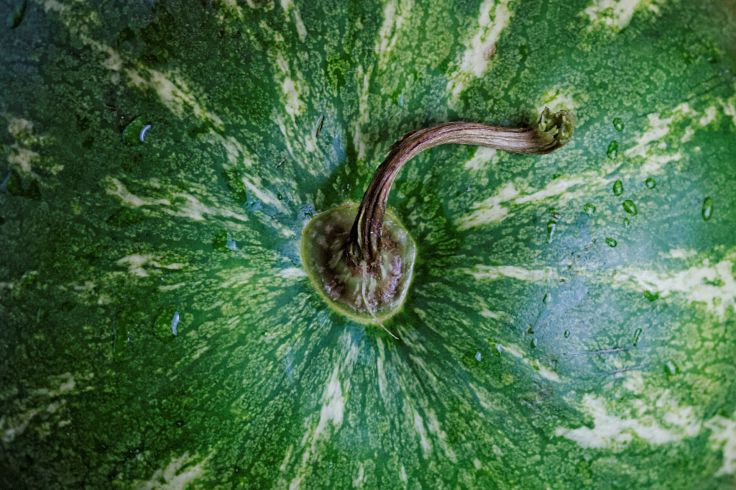 Source: Public Domain CC0